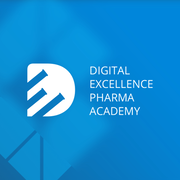 Leveraging Digital in the New Normal

Description
Welcome onboard the Digital Excellence Pharma Academy!
Get access to 40+ webinars and other resources by Indian Pharma and global thought leaders to fully equip Indian Pharma sales and marketing professionals with the knowledge, skills and most importantly the mindset to turn the Covid19 crisis into an opportunity to transform our business model and become equipped with new mindset, knowledge and skills to create meaningful customer engagement and experience.
Live sessions will take place every Friday at 17:00 IST. Every Pharma Professional, registered on CredoWeb, will receive special invitation for every live session and virtual discussion.
In this week's session, Salil Kallianpur will be talking on "Leveraging Digital in the New Normal" – Insights for better customer engagement and experience – How can Indian Pharma move from commodity and brands to engagement and experience?