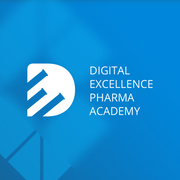 Leadership Challenges in COVID-19 Crisis

Description
In this week's session, Hariram Krishnan, former Managing Director of Galderma India will discuss, Leadership Challenges in COVID-19 Crisis.
How is Covid19 and the lockdown affecting pharma companies? How well are pharma leaders responding to minimise threats and maximise opportunities presented this crisis?
Contrary to popular belief, digital transformation is less about technology and more about leadership and people.
Chasing after shiny new (digital) objects may help pharma companies appear to be sprinting, hare-like, ahead. But that's not what's going to lead to sustained results. The need is for a strong and determined leadership.
Stay tuned for more valuabel insights. We air our next video on May 29, at 5 pm.