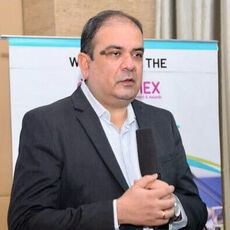 The Importance of Customer Journeys in Digital Marketing

Description
Keynote points for this week's session:
1. Creating and distributing relevant content, in the right touchpoint or channel, in the right sequence, helps to engage every individual person and deepen their relationship with your brand.
2. It is important to not just have journeys for each type of customer, but to also clearly define who your customers are. Hint: Doctors are not the only customers for Pharma companies.
3. A granular customer journey is very different from demographic data about them, for example: age, gender, address, phone number, location, size of practice and prescription habits.
4. However, is it valid for all our customers? Unlikely! Each of your target customers come to your brand in a different sequence of touchpoints, and this sequence will differ from person to person.
5. Part of the reason the sales engagement process can be less effective is because your customers come to your product in their own unique way and, in reality, it is far more complicated than the lovely linear customer journeys that we see within our companies.
Does your brand plan consist of a granular customer journey?
No, I don't know what it means
35%
No, but we have patient acquisition models
26%
We have started to work on customer journeys
35%
Mapping customer journey is in our DNA
4%
Excellent treatise on patient journey!☺️😊👍💐
Very well put across Salil. Good points to act upon. Thanks.
An excellent treatise in digital transformation. It was really a good learning for me. Thanks a lot for sharing!😊 Vivek Hattangadi
Thank you so much sir for sharing knowledge. Your preparedness and efforts to make content simple and understanding are amazing... This approach will definitely help build loyal customers. Challenge would be to give same kind of experience if not better next time to customers.
Great insight lot needs to be done. thank you so much
A great webinar Salil. You have nicely illustrated how the mapping of doctors and patients can be done by Pharma companies at each stage and how by using a CLM, we can create customer loyalty for our company & brands, without being pushy for the brands. I am recommending this to other colleagues also to watch and benefit from the same. Cheers!
Great insights Salil reminding the 3 cardinal rules of digital marketing
In navigating the customer journey, how do you circumvent compliance and regulatory landmines? Most of the scientific and commercial data have to be firewalled (available and to be accessed only by Physicians) otherwise it may be construed as direct to patient promotion. Having separate digital gateways for patients/caregivers/physicians/payers/pharmacy is a challenge in itself.
I liked the Webinar. It is very thoughtful & Interesting. Todays Brand Manager must utilize (Club) this digital process with conventional process to drive growth of a Brand. i.e 3Ps + DE ( Digital expirience for the Customer). Thanks Sir
Sir as you rightly said the thinking now should be service and experience oriented rather than product centric. Currently all Pharma companies keep huge budgets to satisfy customers with inputs, So according to you what's your opinion is it better to understand the need and take feedback from customers regarding requirements of any specific inputs, before finalizing the same. Also you spoke abou about customer engagement happen through experience but currently neither the second line managers nor the first line managers taking that interest or pain to understand Dr's requirements, because the feedbacks that currently we as marketers get is since other companies are giving e cards, vouchers, big inputs and schemes we are loosing our market share, rather than understanding the real cause. So how can such mindset or thoughts can be changed to get better feedback or needs or doctors to fulfill
Brilliant webinar Salil, well articulated and you are at your best in simplifying such a complex issues with a logical flow. Loved those customer and patients experience examples.
I always look forward for your session. Right from the beginning u are continuously reinforcing on services n customer experience. Also rightly mentioned as 3 C context, content and channels. Any process or protocol on how to build customer experience with customer services.
A very nice presentation. I really want to know, what practical solutions will pharma world use for enhancing customer focus
Very insightful information. Thanks for your very helpful and clear ideas.
Excellent. Truly enlightening. Loved it!👍👌💐 Vivek Hattangadi
See all comments...