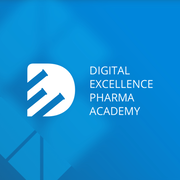 The Importance of Customer Journeys in Digital Marketing

Description
Keynote points for this week's session:
1. Creating and distributing relevant content, in the right touchpoint or channel, in the right sequence, helps to engage every individual person and deepen their relationship with your brand.
2. It is important to not just have journeys for each type of customer, but to also clearly define who your customers are. Hint: Doctors are not the only customers for Pharma companies.
3. A granular customer journey is very different from demographic data about them, for example: age, gender, address, phone number, location, size of practice and prescription habits.
4. However, is it valid for all our customers? Unlikely! Each of your target customers come to your brand in a different sequence of touchpoints, and this sequence will differ from person to person.
5. Part of the reason the sales engagement process can be less effective is because your customers come to your product in their own unique way and, in reality, it is far more complicated than the lovely linear customer journeys that we see within our companies.