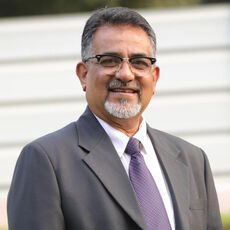 FLM as the Fulcrum of Field Force Engagement

Description
The Medical Rep (MR) is uniquely placed to build relationships with pharma's primary customers – doctors and retail pharmacies.
Developing the capabilities of the FLM is critical to ensure that the Medical Rep has the right set of KA$H to build personal relationships with doctors and retail pharmacies.
The Front Line Manager (FLM) is the last-mile-connect of pharma strategies and on him lies the onus of equipping Medical Reps to be effective in their role as territory managers.
According to Enrique Garrido, the role of the FLM is critical because although the company determines the direction of the organization, the FLMs assess the implementation of the strategy. It is well known that 75% of projects fail in implementing strategy.
Pharmaceutical companies can obtain dramatic improvement from their sales forces when their first line managers (FLM) improve their own effectiveness.
To understand and execute the company's strategies is the primary responsibility of FLMs, to do this, he has to understand and play his role as a business manager and team leader effectively.
Good learning. Now fit to fight to face challenges.
Yes Sir as rightly said it's important to develop and train the FLM. It's important not only to motivate them financially with lucrative incentives but more importantly train them & upgrade their technology knowledge and team building skills to manage the team & get the better out of them for long term business.
Good learning and time to invest on the FLMs who is the coach/mentor for MRs. With the change scenario ur sessions are helping us to adapt to the skills. In simple Train the Trainer.
It's time to change !! Great webinar Anup simply loved your enthusiasm to influence pharma to re purpose and reimagine how to improve and extend patients's lives. Indian Pharma industry need to quickly adopt and learn how to use innovative science and technology to address some of the stake-holders most challenging issues to stay relevant.
Thank you for wonderful session in the era of covid 19 .It was great learning and insights that are very much useful in this time and relevant. Looking forward more session on the Job responsibility and the way forward for senior MR wanting to get promoted.
STUPENDOUS. I AM OVERWHELMED.
Thank you Anup Soans for the valuable information shared by you in your presentation. It was useful to note the challenges faced and the expectations expressed by HCPs in this Covid outbreak. These customer pain points should be empathized with and translated to touchpoints by Med Reps and FLMs. I would say that the Continuous (digital) Learning Model will develop Medical Reps not only to 2.0 but 4.0, once they adopt the 4Rs-reinvent, reskill, reorient, and refocus.
Dear Anup Sir, That was a great learning and an in-depth presentation of the FLM and importance. I appreciate the work of both CredoWeb and MedicinMan. Thanks & Regards, Alla Bose Srinivas.
The webinar is full of novel information. Why do we invest in FLM development & 10 reasons why people leave backed by data is awesome to know." Half time " concept is really useful for all young professionals to plan careers. Learn,unlearn& Relearn explained with a nice example. Doctors mindset during covid is mapped in a data is very useful for all pharma professionals from bottom to Top. Can we be a part of solution on one to one customer ? is the question to be asked & creatively promote BRANDs to the customers. Most important the Structure of Pharma sales will not change but mindset has to . Thanks for providing such a wonderful information on a wonderful platform.
why Pharma company talk about the experience for the job of FLM even if a senior MR is eligible for the post. FLM job is related to owning the skills of MR and strategy making.