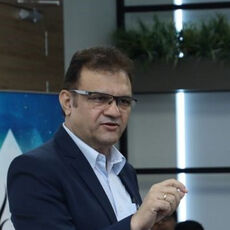 Do Medical Reps Have a Place in the Future of Work?

Description
Keynote:
The traditional role of the Medical Rep as the "communicator" of scientific and marketing content is increasingly losing relevance. Digital tools offer a far more targeted and effective means to present scientific content to doctors. The Covid19 crisis has accelerated the decline in the scale and scope of Medical Rep visits as Patients reduce/stop seeing HCPs and HCPs reduce/stop seeing Medical Reps.
The good news is: despite this, most stakeholders including doctors reaffirm that Medical Reps remain the most preferred mode of interaction with Pharma. It is their top choice and will remain so post Covid19 scenario as well. Therefore, Covid19 is highly unlikely to hasten the decline of the Medical Rep.
The Medical Rep will always have a role. The question is: What they are doing now? The challenge is: What role will they be playing, going forward?
Let's put on our thinking caps and engage in a Live Discussion at 5 PM on Wednesday, July 15th, followed by a webinar on Friday, July 17th 2020.
Have you missed yesterday's live discussion? Not to worry, you can still access it in the video below. You are welcome to post your questions and comments. And tomorrow's presentation airs as usual at 5 pm. https://youtu.be/AvkkbOhVl3Q
Here is a poll question for you:
What Are Medical Reps Necessary For?
Increase prescription for their brands
8%
Build Customer Relationships
17%
Deliver Samples/giveaways etc
0%
Source of practical information for the HCPs
0%
Organising patients support / diagnosis events
0%
Managing stockists / distribution / sales
0%
Manage Patient Assistance Programs
5%
See all comments...
Thanks Prof Chakravorty kind of you to say such nice words, loved analogy "Mirage to Rafale"
Deep Bhandari has deep insight and powerful knowledge. I appreciate his analogy, along with Anup Soans, from the 'stethoscope to Butterfly IQ'. I want to add another topical one 'from Mirage to Rafale'.
Thanks Deep for sharing your thoughts on this topic. Great take home messages. The grid on 'personal rapport' vs 'clinical credibility' is so relevant in these times and future. Time for Sales force to move from persuasive selling to adding value in HCP interactions.
People in the field are typically very action-oriented and get much of their fulfillment from their interactions with customers and others. We need to find new work for them, not just because of a desire to be productive but because it will be key to supporting their emotional well-being and energy. Deep, You have given good amount of thought triggers to pharma leadership. Very well articulated and very relevant, too. As you have rightly mentioned, there are many important facets and nuances in repurposing the role of field force. Hope the thinking hats will be ON to bring more purpose and meaning to the role of field force in pharma in the NEW NORMAL
Thanks Mr. Deep. It was really a nice insight about current scenario and future expectations from Medical Rep. As you mentioned Medical Resps role is going to be more important and dynamic in future and companies need to prepare their sales force accordingly to stay in competition
Great delebaration & although i am a Pharma guy ( 17 years In Pharma / Medical device , however as I am into Lab Medicine now i want to replicate this model consiouly ( huge challenge for me as , in the deceision maker level- very poor conceptual understanding of this possible transition will take place & they refuse to learn they predominenetly from B2B as well as Mobility Buisness ) with my relentless effort & pursuation .Great Update Mr Bhandari, god bless u * stay safe sir .
Definitely MR role cannot be neglected as First Chemist Second Doctor approach still hold good for accurate rx analysis. More over digital platforms are good if the screen size is big.
Sir, very clear points and deliverables. thanks for a wonderful session. The way you presented the presentation starting from the introduction and in the end stating what next was good. I like the anecdote of Stethoscope and MR wow fabulous. The Importance of Rep and their role change in the future. I remember Hariram sir famous 3 words, which I will never forget in life that is Adapt, Adept, Adopt. This is the mantra for any person in any role to sustain and grow. The most relevant thing which I noticed in your presentation was that change should happen with the individual and also from the leaders in the organization. The Rapport vs Dr in-clinic credibility matrix about MR was superb. Sir, Also you mentioned the importance of training, coaching and induction of rep, Barring few companies many think it is not required and they believe that market scenario is different. The graphical representation of tortoise and fire ring was very apt for this point. Moreover, it is not only phygital in future, but the crux remains in Phymotgital- physical+emotional+digital. This is my view sir, which I thought of sharing in this platform. If we follow only physical and digital which we already following without emotional aspects then I think we will be far behind the advance AI-enabled robots. Hence it is important to include the emotional connect in all the phygital medium. Next, one sir as you rightly said adding value to the customer which is a very important and prime factor for future organizational growth. That too can happen when we understand the emotions of customers. Next the marketing strategy and communication are also very important as you rightly said is the area of diagnosis in the growth of the pharma organization too required Phymogital aspects. If we see FMCG and other industries which are really taken these aspects way ahead and grown exponentially and it impacted the customers in a positive way. Eg Cadbury advertisement- the strong presence of Phymotgital is there. Thank you very much sir for giving this platform for sharing and nurturing passionate people like me.
An excellent presentation. The views of Anil Mathai and Kamini Sharma are insightful. And Butterfly iQ. I wasnt even aware of it. Shall certainly see that!😊 Thank a lot Deep Bhandari Sir.
Thanks, the discussion was very interesting.The role of Rep has always been knowledge based. Confusion remains is the rep passing information or knowledge. Information is available in plenty through many sources but how can this information be converted to knowledge is the role of the organisation. Value creation is the challenging exercise as Value changes as per the context and time.
What an awesome presentation Deep! I knew you are a master of the craft but it is always a pleasure to hear your thoughts in person. Thanks for this wonderful and thought-generating talk. I really enjoyed it.
very interesting topic and much needed sir
With the physical connect to doctors becoming increasingly difficult and almost impossible at times the ability of the Med Rep to communicate maximum using minimum time is the essence. This will obviously include digital tools often mistaken by the Reps fraternity with WhatsApp messages. Value addition as Sandeep Varma said is important, but cannot be achieved without the Dr being interested and the Rep knowing fully the interest areas of the Dr. Most Reps send digital communication related somehow to the product being promoted, which may put off the Dr and may not reach at all, therefore if the communication is in context of the Drs own interest area and at the same time scientific and ethical, it is most likely to hit the right spot.
@Deep @Anoop - it would be great to hear customers opinion on this as well, we all have our perceptions but in the end all that matters is what the customer wants and how we rise to meet that requirement. would be great if we can have some "customer speaks" on this discussion.
Yes we are into digital era & its alarming for entire pharmaceutical including med reps. A med rep have to immediately update their knowledge level to receive therapeutic segment. Not only knowledge they should come out from the image of pleasing everyone. Instead they should equip self with technology to cop up various learning from companies. They should come out from begging mode(pls do rxbe or support) instead should work on behavioral learning along with how to respond them? Days are gone to practice conventional method. A med rep should competitively establish self with technology adoption, customer engagement & worth to their work.