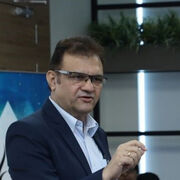 Do Medical Reps Have a Place in the Future of Work?

Description
Keynote:
The traditional role of the Medical Rep as the "communicator" of scientific and marketing content is increasingly losing relevance. Digital tools offer a far more targeted and effective means to present scientific content to doctors. The Covid19 crisis has accelerated the decline in the scale and scope of Medical Rep visits as Patients reduce/stop seeing HCPs and HCPs reduce/stop seeing Medical Reps.
The good news is: despite this, most stakeholders including doctors reaffirm that Medical Reps remain the most preferred mode of interaction with Pharma. It is their top choice and will remain so post Covid19 scenario as well. Therefore, Covid19 is highly unlikely to hasten the decline of the Medical Rep.
The Medical Rep will always have a role. The question is: What they are doing now? The challenge is: What role will they be playing, going forward?
Let's put on our thinking caps and engage in a Live Discussion at 5 PM on Wednesday, July 15th, followed by a webinar on Friday, July 17th 2020.