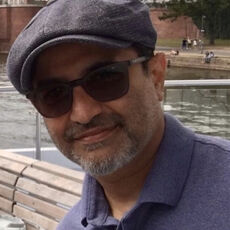 Building a Patient Centric Organisation as a Go-to-Market Strategy

Description
What is Patient Centricity? Can it be leveraged as a Go-to-Market Strategy?
This is the topic of this week's Live Discussion with Mr. Sudip Chakraborty, Head Strategic engagements & Networks for EU and Co-lead social business projects in Africa & India at UCB Biopharma.
"Pharma needs to move beyond its undue focus on EBITA of 30% to 40% as the prime business objective and become patient-centric as large swathes of Indians find healthcare unaffordable and inaccessible. It's not just the question of cheaper drugs but the entire ecosystem that needs an overhaul to make healthcare sustainable and equitable for India to leverage its demographic dividend." Mr. Sudip Chakraborty shared live during our Live Q&A session with Anup Soans yesterday Do not miss our tomorrow's webinar on which the topic will be continued!
Really insightful MNCs have this approach of patient centric. But till date indian pharma has not adopted this strategy completely .I feel future of pharma industry will be patient centric and like after covid every company doing some or other digital activity .Same will happen to patient centric approach strategy in India.
In your talk you have nicely elucidated the genesis of today's patient centric strategies. Also you have broken down various aspects, wherein we can expand them while actually formulating patient centric strategies for organization's.
From Anthropology to History , From 7pointer current issues in Health care industry to 5pointer solution ,to 4A model and finally 3pointer Solutions pharma can give to doctors for better patients service #Relationship oriented skill #Technological advancement #Interdisciplinary practice . It was an excellent learning Session Sudip Sir and Anup Sir 🙏🙏
Sudip, The patient centricity may not be practiced by large no of indian pharma (generic formulations) due to their present product centrifuge model. Do you feel besides MNCs the patient centricitu model may not work with others? My past experience is full of patient creativity but Ive hardly seen at rhe market place. If at all was there that was for Customer management predominantly.
Great discussions and insightful!😊
angels initiative is one of the great working example of patient centricity, focusing on improving stroke care
Wow Sudip and Anup loved the hard hitting conversation and the way you decoded Pharma' "Pharma is a big tribal society. Relationships are incestuous . Till now all legit, illicit relationships remained within the tribe . Look at our JVs, M&As, expansions , all within the tribe".
In India, GSK was the pioneer to start the concept of patient centricity.
Insights will be useful for IPI.
I hope I can view the recording later.
Logged in but unable to view
Problem Logged in but unable to view
An excellent topic for discussions