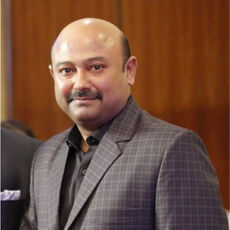 The Covid19 Crisis and Leadership Imperative for Indian Pharma CEOs

Thanks Anupsir and wish you a very happy birthday...This was an excellent presentation by Atissir focusing on basics and way forward in new normal as a leader,managing the largest FF..Grt learning and i loved Andra' Tutto Bene
Thank you Mr Anup for bringing out such a personality who set a wonderful example of Leadership in a cool manner in crisis.
As you said Anup, the special gift on your birthday was this special thought-provoking talk from Atish. A lot of takeaways from the new Pharma Leader. Nice listening to him.
An excellent presentation that is full of insights! Exemplary leadership behavior by the company during the COVID-19 Crisis. Worthy of emulation! Kudos for the great work, Mr. Atish Majumdar!
Great Market insight shared Atish Sir. Sir as we know Mankind is the biggest company in terms of FF. During early period of lockdown in India , Covid 19 was not spread to that extent in rural areas which helped FF to reach to those doctors mainly in the 1st quarter of FY or initial months of 2nd quarter but overall the resilience of doctors have increase & overall the number of doctors meeting FF has gone down . So if Phygital is the future, so according to you how much focus ( in terms of percentage) should be given on remote detailing & digital activities to engage customers in comparison to direct visit to a customer for sharing information or build or maintain relationship
Atish, very authentic ... comes out of what's being done actually. In the true sense, a definite sense of purpose adds a strong motivation in making most of the leadership abilities. Hope it triggers many to act purposefully. Well done.
Appreciate the human connect that Mankind believes in and the actions you have spearheaded Atish. Well done!
An in-depth search will always create a new path
Only one thing in this world is constant, that is change. And Resistance to change is inevitable.
Confidence on technology has gone up multifold and feeling of self sufficiency has increased
Access to new customers is becoming limitation for exploring opportunity