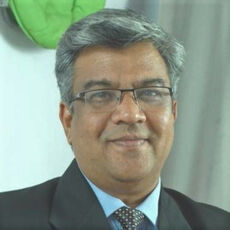 The Pharma Dialogue - The One Who Tells the Best Story Wins

Description
Simple, Sincere, God-loving, tax-paying Indian, that's how Satya Mahesh describes himself in his very popular blog site www.LCDing.com
Satya Mahesh is an experienced pharma leader with a wide and varied expertise in Sales Force Excellence, Business Analytics and Digital. He is an accomplished speaker and panelist at International and national pharma conferences.
What makes his presentation unique is his ability to integrate creativity and analytics to tell a wonderful pharma sales story with the passion of a crusader through the lens of Hollywood and Bollywood movies.
So welcome on board to a never before experience, as Satya Mahesh tells you an unforgettable pharma story through blockbuster movies that have caught the imagination of people in India and all over the world.
What is your own experience while using hybrid sales models? Do Medical Reps, MSL and KAM get more time and attention from the doctors?
Satya Mahesh it was pleasure to see you and listen to you. Your humility is exceptional. You conveyed some important messages in a simple and efficient way. The session reinforced the necessity to focus on BASICS.
Can't find the first presentation of Satya Mahesh
Thought provoking interaction with explaining a pictorial depiction.Thanks Satyasir for sharing.
Nice learning from ur session.
Wonderful presentation Mahesh. Call for TRUST is something that strongly resonates and that's an critical element that's missing in most of the relationships. Also the Webinarcoma- most organizations probably fell short on the empathy- not everyone has enough personal space to spend hours in silent zones with family members and specially kids around.
Super Boss! Indeed you are a perfect example of "Simple Living and High Thinking". I am very lucky to work with you and get an abundance of knowledge.
Wonderful Satya Mahesh. You have interwoven the BASICS...BRILLIANT BASICS and reinforced the need to be digitally relevant in your inimitable style. I thoroughly enjoyed the apt connect with the films that reinforced the message very powerfully. Well done.
Thoroughly enjoyed your talk dear Satya Mahesh. Such an amazing way to use popular movies & their dialogues for depicting the pharma times during the pandemic, and also for showing what is getting done / to be done. I particularly loved your pitch for authenticity. Compliments! Thanks MedicinMan & CredoWeb.
Superb slides and diction! Great!
Eagerly waiting to hear you :)
Happy to go thru your creative profile on the link.....curious to know more! That's first step to amuse & get curious :) Would love to go through your presentation.....
I checked out Satya's blog and was impressed with his interesting infographic bio. I'm sure his presentation will be worth watching