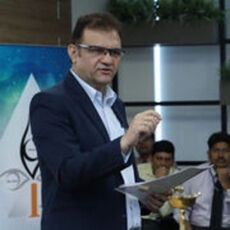 Sales Force Strategy in the Digital World

Description
Most pharma companies operating in India, understand the significance of their sales force – the powerful driver of revenues. Salesforce is also responsible for establishing and maintaining relationships with various stakeholders - like HCPs (doctors), retail pharmacies, distributors and in some cases, patient organizations or caregivers to patients.
Unfortunately, Pharma companies (MNC and domestic) lack a comprehensive understanding of sales organisations. Pharma companies are like The Blind Men and the Elephant - "different functions have different perspectives, leading to distinct points of view".
Sales organisations are complex and difficult to understand and therefore, extremely challenging to lead and develop sales teams. This is why most pharma companies do not have a clear strategy on "How to Improve Sales Force Effectiveness in the Digital World".
Smarter pharma companies have started taking an active interest in doing things digitally, to enhance the experience for doctors and other stakeholders, by giving them access beyond the face to face (F2F) interface. The key to making digital engagement work - is realising what are digital's virtues and learning to maximise them.

With no clear end in sight to the COVID-19 pandemic, the fluctuations that we have been experiencing across the healthcare treatment and delivery continuum are likely to remain. The question is, what does that mean for pharma companies and their interactions with doctors and other key stakeholders?
Thanks Deep and Anup for a great conversation, as a follow up for Wednesday's webinar by Deep. Many good insights for Sales & Marketing Leadership to learn and implement to create win-win situation for Pharma & HCPs. Look forward for more on Digital...
Thank you Deep Sir. Wonderful talk. The approach is very practical.
Thoroughly enjoyed your talk dear Deep. Immense value for the current times.
This was a very nice and practical talk ! Much help. Thanks Deep sir ..
Superb! Thank you for sharing your thoughts!
What are the most effective and preferred channels to engage HCPs, in addition to F2F calls?