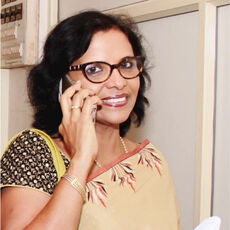 Building Meaningful Brands

Susan, wonderful insights and perspectives and all of them are implantable. The big question is 'what's is your purpose/goal?" Very thought provoking. I always strongly believe that 'organisations are conversations.' Be it, inter, intra or customers and stakeholders.
Excellent Q and A. More over help to develop ecosytem for brand development.
Very informative. Great learning
A very insightful and informative and timely discussion
Thanks Susan for your excellent presentation announcing the beginning of the tryst with patient-prescriber journey (to pharma companies). The idea of joining science and music for patients with Parkinson's was very innovative
I am so happy ,humbled and privileged to get this platform to share my views on how our industry can drive a more meaningful way to build their brands going ahead. Thanks so much to all who will tune in and also to Anup for giving many of us this opportunity to share our experience .
Yes, would be great to hear Susan ma'am, again!
Looking forward to listening to Susan. I remember the campaigns she did for us decades back.