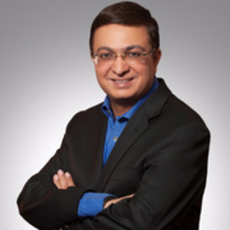 How to Launch New Products in the Current Environment? Role of Digital in Launching New Products

Description
"Does Indian Pharma think from the customer's perspective?
What are our customer's problems? (from patients to doctors to hospitals to retailers)
Are we focussed ONLY on our problems or do we think, "How should we package our products with solutions that make it easy for customers to SEE and differentiate the value of our product + solutions package?
Is it time to redefine the role of Medical Reps as go-to-professionals who will LISTEN and offer solutions for practice/business/patient-related issues encountered every day by patients, doctors, hospitals, supply chain and retailers?
Healthcare problems are becoming complex - the current lack of trust and the resultant poor response to #COVID19 vaccines is an indicator. Unanswered questions/queries of patients/people are not a problem, but an opportunity to engage and collaboratively create solutions that make Rx meaningful.
Do we have the internal capability to create all the solutions, if not, then with who should we partner?
How should pharma respond to the current environment?
Sanjiv Navangul shares insights from his experiences."
Challenging status quo and patient first approach have been Sanjiv's leadership mantra, which has always brought success.
WONDERFUL SESSION SIR !! BIG POINT from the session : "Identify the stake holders of your offering. Engage the stakeholder to be a influencer for your brand." Your stakeholder is unimaginable. "Use Technology to create personalized care and read data regularly" "Make conversations interactive" "Divert traditional expenses to constructive expenses" Xperince the power of Digitial (Technology) Force rather than Field Force Build a ecosystem or structure to sustain the future
Always a pleasure to learn from Sanjiv Navangul. I appreciate many points he has made namely 'Go to Patient', 'product is a service', 'transform from ticketing agency and catering' to technology construct. Very insightful indeed.
This is a great piece of information backed up with real world experience to launch a brand in a technology interface way.....Go to Market – Go to Patient...Technology embracement....Medical Science Liasion / Marketing Manager to reach out patient...Share of Voice to Share of Mind...Field Force to Digital Force / Technology Force...Thanks a lot
Eye opening presentation by Shri Sanjeev Nangul on managing (Diabetic/Nephro patients as examples) patients thru call centre with nurses, Doctors, Gym, For wear makers and other care givers for the betterment of the patient. Time our Pharma industry shifts from Dr care alone (detailing and more detailing, Travel, hotels, food and freebies) to patient care too using the digital platform that cuts across logistics and costs.
Look forward to hearing from Sanjeev.