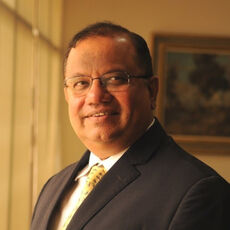 Key Challenges Facing Pharma Industry and the Way Forward

The session of Mr Suresh was really insightful. It's important that just increasing the field force at the same HQ or area will not materialise only for sake the HQ is giving maximum productivity, it's important to reach to tier 2 and tier 3 towns which are untapped, and where the MR can make difference through doctor engagement not as a courier boy but as media planner. A question to Suresh sir, as you rightly said it's important to have customer centric marketing activities understanding the needs of customer, So in majority of Pharma companies a Brand plan is been made for entire year, so as per your not thought should there be specific brand plan every cycle or should the brand plan be kept open and based on the market insights, customer needs and requirements and FW by brand managers should the marketing plan be designed? Please suggest
Wonderful discussion...KYC is an integrate part of transformational journey...Teleplatform, MR Media Planner, Creating Activation manager ..ePrescription.... Sureshsir is excellent with hardcore facts pertaining to adapt digital change..
Great insights given by Mr Suresh ,what type of managers are required in today's world explained nicely
Thank you this is one of the best DEPA webinars. Quite insightful and futuristic. Just one question I would want to ask is how would all these changes impact the relationship between the frontline worker and HCPs ?