Publication
Premature menopause increases the risk of bladder cancer among smokers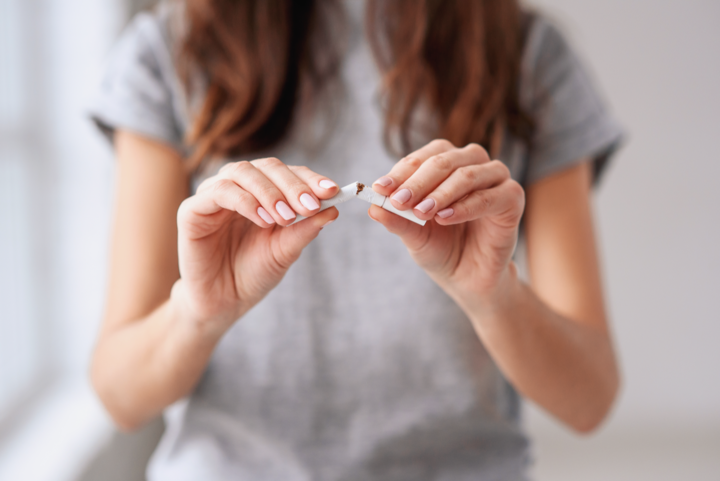 Premature menopause increases the risk of bladder cancer among smokers according to an interdisciplinary research group led by urologist Mohammad Abufaraj from the University Department of Urology and the Department of Epidemiology of MedUni Vienna. The research group was guided by Eva Schernhammer and included other international university hospitals as well as Harvard Medical School. It was based on the data of 230,000 participants in the longitudinal study "Nurses' Health Study" I and II. Hormonal factors do not influence a possible disease, but smokers who enter menopause before the age of 45 have a risk that is more than fifty percent higher. The results of the unpublished study were recently presented at the Congress of European Association of Urology (EAU) that took place in Barcelona.
In Austria, approximately 1,600 people suffer from bladder carcinoma (BCA) every year, with men being affected about four times more frequently than women. However, the mortality rate among women is forty percent higher. Why this gender difference exists is unclear.
The Nurses' Health Study is the largest women's health survey in the world, providing important nutritional and cancer awareness through interviews and clinical trials in women. In the beginning, nurses were explicitly invited to participate because they have above-average medical knowledge.The participants are interviewed every two years about contraception, nutrition and lifestyle habits.
The study team now found 629 cases of bladder cancer during the period, comparing data of women who entered menopause at 50 years of age with a group of women aged 45 or less. It was noticeable that women with earlier menopause were more likely to suffer from bladder cancer. It has been statistically determined that smokers who often come into premature menopause because of smoking, have a 53 percent higher risk of contracting the disease
Mohammad Abufaraj:

Our data also showed that factors such as the onset of the period, the number of pregnancies, oral contraceptives or the use of HRT do not increase the risk of bladder cancer.


Study:
Abufaraj M, Shariat S, Moschini M, Rohrer F, Papantoniou K, Devore, McGrath M, Zhang X, Markt SC, Eva Schernhammer. The impact of hormones and reproductive factors on the risk of bladder cancer in women: Results from Nurses' Health Study and Nurses' Health Study II Results from Nurses' Health Study and Nurses' Health Study II, präsentiert beim Kongress der European Association of Urology (EAU) in Barcelona
Source: Press release of the Medical University of Vienna