Publication
Ovarian cancer: no sure methods of early detection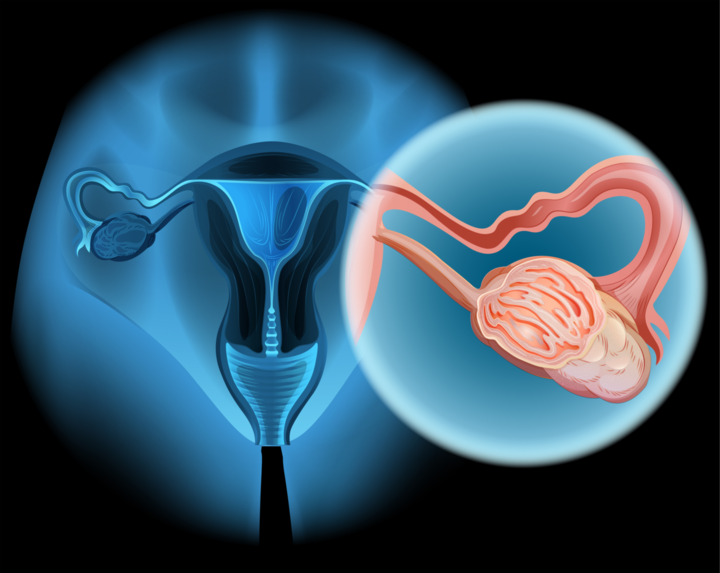 Ovarian cancer is a "silent disease", which is usually diagnosed only at an advanced stage. This is due to the non-specific symptoms and the fact that there are no safe methods of early detection, said Christian Marth, Head of the Department of Obstetrics and Gynecology at Med Uni Innsbruck.

In Austria, around 650 women develop ovarian cancer each year, and some 519 suffer from it. The physicians want to draw more attention to this often very late recognized form of cancer . First symptoms may include flatulence, decreased appetite, abdominal pain and more frequent urination.
When we see something on ultrasound, that's usually the first metastasis,
Marth warned.

In fact, there may be a genetic predisposition to ovarian or breast cancer if there is a mutation in the breast cancer gene BRCA1 or BRCA2. The most famous woman with a BRCA1 mutation is US actress Angelina Jolie. As a precaution, she had decided to remove her breasts and ovaries to reduce her risk of illness.
About 20 percent of women with ovarian cancer have changes in the BRCA,
explained Marth.
A genetic test should be carried out for women in whose family there is an increased incidence of breast or ovarian cancer. Even with diagnosed women, a test makes sense, because an altered gene could affect the treatment methods.
The goal must be to transform ovarian cancer from a fatal to a chronic disease, said Schauer. For this purpose, it is important to intensify research and treat affected women in competence centers. Another concern is to improve the vaccination coverage of human papillomavirus (HPV) , which can cause, among other things, cervical cancer.
Today we are more afraid of treating the disease than of the disease itself.