Publication
IMMUNE YOUR BRAND IN CRISIS (for Pharmaceutical brand managers)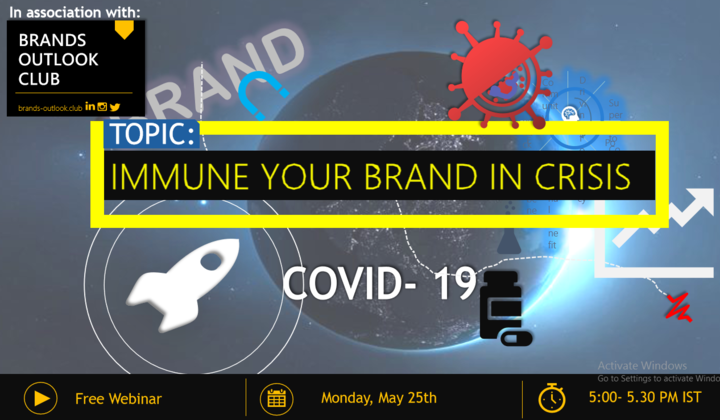 The COVID 19 pandemic is resulting in economic slowdown, so a shift in thought-pocess is the base for radically new normal & with this recorded webinar a brand manager will be provided with mechanism & 3R model for a brand adaptibility.
How do we switch marketing, or brand-building from focussing on building expectations to building the experiences? And is really a step change for marketing functions & organisation as whole.
How would you a craft a strategic pathway through today's uncertainty.? You will get the design-thinking, concepts in the video " Immune Your Brand in Crisis"
Follow me at Credoweb for getting notifications for many upcoming announcement & webinars.
Do share your thoughts, feedback & suggestions. You can connect us at Twitter,Linkedin & Wordpress blogs (brands-outlook).
Stay Connected & Stay Safe!!
See other publications by this author