Publication
ESC Congress 2021 – Highlights from the Scientific Programme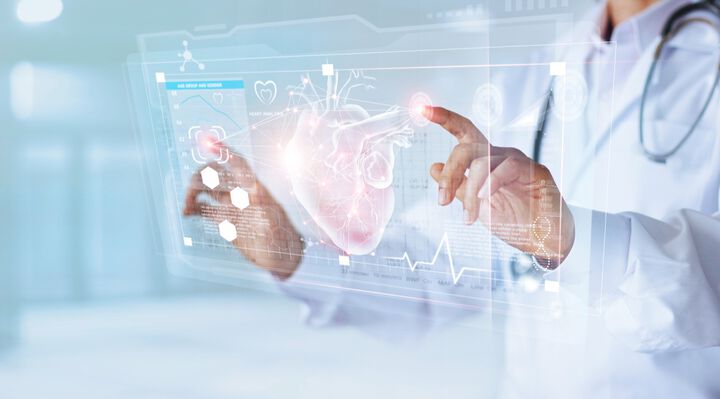 The Digital Experience: 27 to 30 August 2021
ESC Congress – the world's largest gathering of cardiovascular professionals – is widely regarded as THE essential scientific event on their calendar.
Across four days, the European Society of Cardiology (ESC) will showcase the hottest science in cardiovascular medicine in live and on-demand sessions. Healthcare professionals from around the world will be able to discuss practice-changing breakthroughs and ask questions through the Live Chat and Live Q&A. Explore the scientific programme.
Highlights include:
Late-breaking science featuring major clinical trials presented live from our state-of-the-art studios in Amsterdam, plus deep dives into the data with the trialists and international opinion leaders. The call for late-breaking science is open until 8 June.
Four updated ESC Clinical Practice Guidelines will be released:
Cardiac Pacing
Valvular Heart Disease
CVD Prevention
Heart Failure

These will be followed by interviews with the Task Force Chairs on the implications for patients and clinical practice.
Extensive programme of novel scientific findings in cardiovascular medicine presented in more than 4,000 abstracts by clinicians and scientists around the globe.
Plus 15 channels covering the full spectrum of cardiology. Don't miss the channel dedicated to COVID-19, covering the latest research and trials, and updates on vaccination and organisation of care brought to you by renowned experts. Browse the COVID-19 Sessions.
This year's Spotlight theme is "Sudden Cardiac Death", which remains a major threat to public health affecting people of all ages. Get state-of-the-art insights into prediction and prevention for individuals with and without heart disease – including young people, athletes, and pregnant women in the dedicated Spotlight Sessions.
Don't miss the Great Debates: hear both sides of the argument on the most controversial issues in clinical cardiology today. Such as "do digital health interventions work for all cardiovascular patients?" and "artificial intelligence in cardiology – a marriage made in heaven or hell?".
Register now to be part of ESC Congress, for a depth and breadth of cardiovascular science like nowhere else, and the most clinically relevant updates across all specialties.
Stay tuned for details of virtual press conferences and how to sign up.