Publication
HOW EPSTEIN-BARR VIRUS TRIGGERS MULTIPLE SCLEROSIS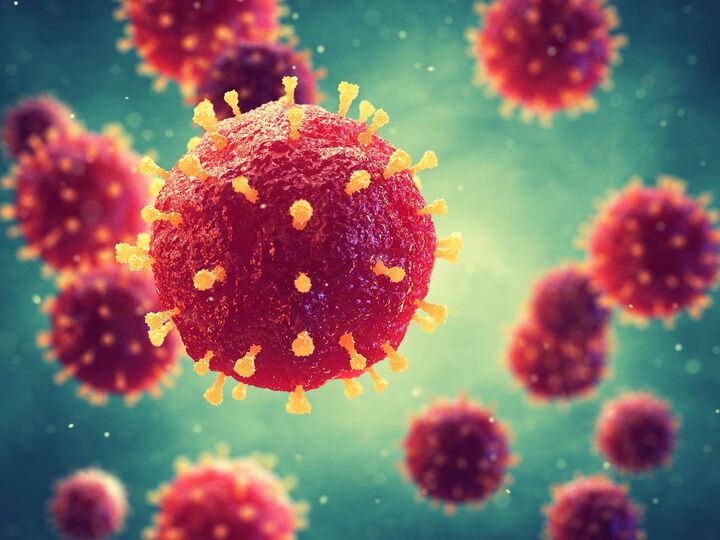 A new study found that part of the Epstein-Barr virus mimics a protein made in the brain and spinal cord, leading the immune system to mistakenly attack the body's nerve cells.

Scientists have long suspected — but failed to prove — a link between certain viral infections and the development of multiple sclerosis, a crippling autoimmune disease that affects nearly 1 million Americans. Now, a study led by Stanford Medicine researchers has proved that the Epstein-Barr virus, a common type of herpes virus, triggers multiple sclerosis by priming the immune system to attack the body's own nervous system.

The study, published Jan. 24 in Nature, shows that approximately 20% to 25% of patients with multiple sclerosis have antibodies in their blood that bind tightly to both a protein from the Epstein-Barr virus, called EBNA1, and a protein made in the brain and spinal cord, called the glial cell adhesion molecule, or GlialCAM.

Part of the EBV protein mimics your own host protein — in this case, GlialCAM, found in the insulating sheath on nerves," said William Robinson, MD, PhD, professor of immunology and rheumatology at Stanford. "This means that when the immune system attacks EBV to clear the virus, it also ends up targeting GlialCAM in the myelin."
Myelin forms the protective coating around nerve cells, and when it's damaged, electrical impulses can no longer jump efficiently from one nerve to the next, resulting in the numbness, muscle weakness and severe fatigue of multiple sclerosis.

The lead author of the study is Stanford research scientist Tobias Lanz, MD. The senior author is Robinson, the James. W. Raitt Professor, who credited co-author Lawrence Steinman, MD, professor of neurology at Stanford, with also playing a key role in driving the research.

This is the first time anyone has shown rather definitively that a virus is the trigger for multiple sclerosis," Steinman said. "And these exciting findings open up some new directions for clinical trials in MS treatment."