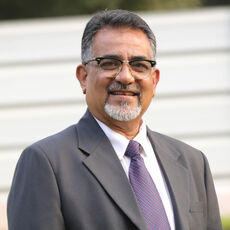 What do Customers Value? Using Value Drivers to Engage Key Customers

Dear Anup Sir. The concept of KA$H=CASH was really adorable. In current scenario, when we get the feedback from the Second line Managers & the first line Managers on competitor information/strategies in terms of activities & current market scenario & way forward, the information we get is the same all throughout, Drs demanding PPE Kits, Hand Sanitizers,Face masks etc & not allowing the Pharma Companies who are not satisfying these utilities. Now the question arises,how can the thought process of the Managers be developed, Training are being conducted on Managerial Ability & Workshops for team building but overall there are very few managers who really work on the KA$H concept. So just want is the attitude of the person to develop in ones career be the real solution or how can we extend support so that the thought process comes out of just giving inputs rather than thinking on how to build loyal customers.
Very Insightful sessions. It really give food for thought in which direction we should move. We have actually become hostage of our own thoughts. We take it granted that we know everything about our customers. KASH model very practical to apply and streamlined our way of judgement. Thank u for sharing ...!!
wonderful session... Thank you very much sir
Sorry , couldn't attend last webinar due to some exigencies
Great session. Comprehensive coverage of vast topic of Customer Centric approach & competence. Thanks sir
Sir,Wonderful session CASH=KA$H. You have made concept very clear by showing KA$H quadrant.
Very inciteful - KASH KOW Marketing
KASH concept is good. We have to make this a habit
Great to go thru this presentation and KA$H concept of value addition to Customer Engagement, that we are in control of 61% of Customer Satisfaction....Thank you Mr. Anup.
Significance of KA$H relating to customers loyalty which will lead to Rx and finally life time value customers. Better understanding of Customers engagement services based on preferences and likes of customers.
I have entered a date in my Outlook for "MedicinMan / CredoWeb - every Friday at 5 pm".
Excellent insights on what customers value . Thank you Anup Sir and Credoweb for this excellent learning platform . I look forward to Friday Evening .
Great news, most knowledgeable speakers and fascinating concept = MedicinMan + CredoWeb
The DNA of Pharma sales is mutating continuously and , wherein the HCP engagement has become more of judgemental , under this situation the Value engagement could be taking a toll..... However below could be the reasons and one should have a close watch on all this and try to make a way out to understand market and market competition. 1) Increased Market Competition . 2) Incorrect CRM data Entry ( Collected from market colleaugues or just extrapolated the same to most ) 3) lack of ownership 4) No Eye/ Ear to Timely Upgradation of Selling skills 5) Mis-Allignment of Marketing & Sales Teams However it is going to be always upto us to Learn and Act , so as to be in 2.5% of people. ( Request all your opinions to Learn from ) Thanks!