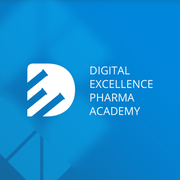 Preparing, Redefining and Cultivating Sales Managers During Crisis

Description
This is the time when ordinary Sales Managers must become Extraordinary Leaders. People at all levels are looking for direction, strength, comfort and hope. This is particularly critical in sales. Sales Force is critical to the success of any organisation, they will continue to remain the powerful drivers of revenue and the most important asset to build and strengthen customer relationships. Salespeople must be confident, determined and energised.
Sales Managers have perhaps the toughest job in this crisis. With the pressure to produce high, the sense of urgency to "do something" is intense. Sales Managers will continue to play a great role driving sales force success. However, they will require a different form of leadership and role than most have practiced before.
Many Sales Managers are unaware of what they need to do well to maximise impact during unprecedented uncertainty. Hence the 3 key challenges for business leaders are:
1. How do we assess Sales Manager preparedness to lead during crisis?
2. How do we help Sales Managers to identify what they need to learn to support their teams effectively?
3. How do they prepare to make a meaningful difference to their Sales Team.
Join Deep Bhandari this Friday 12th June at 5 PM to discuss the most effective solutions.