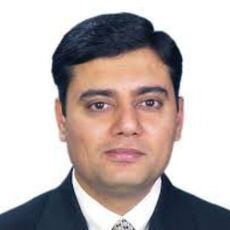 Competencies for the Pharma Sales Force - Now and in the Future

Description
Keynote -The already difficult task of the Pharma Sales Force people has become even more difficult, given the challenges of COVID-19 crisis.
Rajesh Tiwari takes on the topic of Competencies for the Pharma Sales Force - Now and in the Future with a fascinating story-telling approach, quoting, Dr. Scott Peck of The Road Less Travelled, fame, Nida Fazli's poetry and The Gita.
Questions that will be asked and answered in the webinar by Rajesh Tiwari:
How to learn, from whom to learn and how to gain new insights and perspectives to upskill the Pharma Sales Force?
How to understand and address the Man-Machine Relationship, as the world accelerates digital adoption in response to the challenges brought in by Covid-19 crisis?
What competencies do Pharma Sales Force people need - now and in the future and how can they acquire them?
This webinar is for Pharma Sales Leaders, FLMs, Medical Reps and yes, even the C-suite people to understand and find solutions to the current challenges facing the Pharma Sales Force.
About Rajesh Tiwari:
Rajesh Tiwari has a unique career profile with diverse experience, spanning over 25 years in a single company. He has been successful and rewarded with positions of increasing responsibilities across lines and function of business viz Sales, Marketing and HR.
The experience of working with different think-themes and a diversity of teams and leaders has provided Rajesh with a rich exposure to various best practices and processes in the field of HR, Business Partnering, Leading Teams, Managing Conflicts, Customer Connect, Strategy Design and Implementation, Talent Management, Performance Management, Selection, Coaching for Success and Employee Relations. Rajesh is an avid reader and naturally curious. Rajesh is currently Head of Employee Relation and HR Business Partner at Novartis, He is also a global leadership trainer of the prestigious M1 Program, A 360 Coach and an expert in MBTI.
We start our Q&A in less than an hour. Stay tuned to learn Top 5 Skills for Pharma Sales People to Thrive in the Pandemic. And in case you missed Wednesday's session you can still watch it here:
What critical reskilling will accelerate the Pharma Rep's effectiveness and relevance in the post COVID-19 world? (Instead of traditional skills like product knowledge and selling skills only)
Abilities to operate in Digital environment
28%
Ability to respond quickly to Patient / Customer challenge
12%
Effective Collaboration using Social & Emotional Skills
18%
Resilience and Adaptability
42%
It was an insightful session Rajiv Sir, as rightly said one should always be a student and unlearn to learn is the key to adapt and gain knowledge and wisdom to move ahead in career.
Enjoyed listening to the insightful conversation.
Nice deliberation on complex human journey. I feel the basic aim of learning is to get to the consciousness. As as the universe vibrates with same wavelength across the board , once you reach your consciousness you fathom deep secrets . Well done Mr Rajesh Tiwari for the brilliant speech .
Thanks Rajesh,I appreciate your simple,down to earth and straight forward conversation as it has addressed core issues of job functionalities,competencies moving ahead...Mainly EI,Man Machine collboration and digicompetency...
Sir, nice presentation its always pleasure to listen u.. You are such a inspiration for me.
Rajesh, very simple to digest, yet profound and suiting the need of the hour. Your start quoting Scott Peck was 'bang on.' Thank you for sharing pearls of practical wisdom.
See all comments...
Excellent leading session on digitisation....
Expected more foresights on Digital Technology based reporting or eDetailing !
Looking forward to listening to Rajesh ...