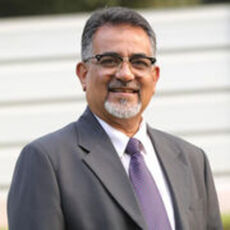 How Can Field Force Work be Made Meaningful and Effective in the Present Times?

Description
Covid-19 has accelerated the change that was to happen in next three to four years in the customer facing roles. As Indian Pharma's customer facing roles are changing fast, many companies are realising that the digital or hybrid model needs a completely new approach and new skills sets.
Indian Pharma will need to adapt their business practices.
Join this week's series of webinar and Q&A session with Anup Soans to hear how can field force work be made meaningful and effective in the present times.
Congratulations !! Anup for a wonderful session and sharing your pearls of wisdom, especially your assertion "Something Don't Change" Finding, Winning and Keeping Right Customers. Very useful and practical tips for both Sales & Marketing professionals. Thanks again
Excellent elaboration Anupsir on how to be a part of digital transformation in pharma industry.
Thought provoking. Thanks
Looking forward to learn for futuristic approach by FF and how to build those competencies
Looking forward to learning from experts
Interesting! Open discussions, right? Looking forward!