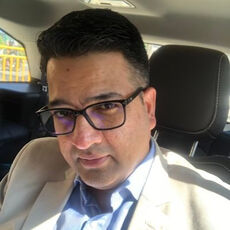 DEPA Begins New Series of Interactions with Doctors: A Cardiologist's Perspective of Healthcare

Rightly said by Dr Iyer, it's important from Pharmaceutical companies that the we need to update doctors with new molecules/ drug usage / other related information for doctors clinical practice and each information provided should be customized as per the need of doctors. Also the information should be crisp and relevant. Finally digital is such a platform which will be the helpful tool for customization and the need of hour in Pharmaceutical Marketing.
Nice to hear Dr Deepak Krishnamurthy present clinicians' side of what they expect from industry in this second wave & post-Covid scenarios, besides his own journey as a cardiologist. Since I also interact with him on Twitter, it felt good to listen to him as well. He is one of the upcoming number of doctors who keeps his followers engaged through different content, including clinical cases, but also entertains by sharing his songs. Hope to listen more from him & Dr S Venkatesh in more episodes.
It's a very informative session from Drs perspective about healthcare and the industry. Thanks to Dr.Deepak and Anupsir...
Very informative session. Thanks for both Mr Anup and Dr Deepak