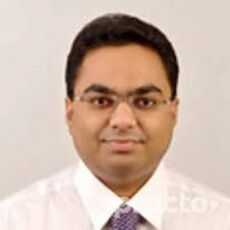 Digital is Indispensable to Patient Management and Updating Doctors in Real Time

The best of suggestions come from the customers through user experience. In this session Infection Specialist Dr.Mandar Kubal has shared many practical and effective tips for patients, public, Pharma companies and Medical fraternity in this Covid pandemic situation. I appreciate his concern for the Medical Field force to get priority for vaccination and the Pharma lobby should take up this issue for implementation.
Great Session and fantastic Insights Wonderful Dr Mandar !!!
Well described Digital expectations from Medical fraternity by Dr.Kubal. Vaccination is most essential for MRs and Front Line Manager who are visiting Drs physically...Personalized short crisp precise interaction.Not necessarily in the consulting room, but whereever possible to maintain a safe physical distance - near car parking,in lobby,under the tree..well thought of suggestions by Dr. to handle delicate situations of Covid now.
A valuable insight discussed by Dr
Very well said n valuable insights
Nice message Doctor to Pharma industry and yes it's true that OPPI,IDMA,H.R.of various Pharma companies to align with the health of front line workers.
topic is based on current scenario.. so very eager to listen..
way forward, effective digital engagement is going to be very important in sustaining and growing our business. looking forward to the prog.
Relevant topic and eager to listen to esteemed panelist
This is an excellent topic and very keen to listen to Dr. Kubal