Publication
Every seventh baby underweight at birth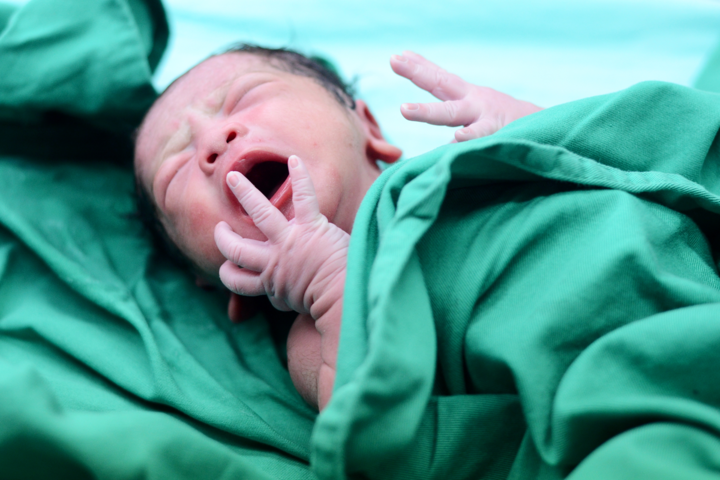 Every seventh baby worldwide is too light at birth. More than 20 million newborns were born in 2015 with a birth weight of less than 2,500 grams, according to a study by the London Institute for Hygiene and Tropical Medicine, the United Nations Children's Fund UNICEF and the World Health Organization (WHO) for 148 countries in the journal "The Lancet Global Health " .

75% of these children were born in South Asia and sub-Saharan Africa, according to the study. But even in affluent countries in Europe, North America, Australia and New Zealand, there has been little progress since 2000 in reducing the proportion of low-birth-weight births.

More than 80 percent of the approximately 2.5 million newborns who die each year, according to the study, have a low birth weight - either because they were born prematurely or because they were too young. Children with low birth weight are therefore at greater risk for developmental disability and later life related diseases , including chronic conditions such as diabetes and cardiovascular disease.

In 2012, the 195 WHO Member States decided to reduce the proportion of low birth-weight births by 30 percent by 2025. According to UNICEF, the new estimates document a slight decline in the worldwide incidence of low birth weight from 17.5 percent in 2000 (22.9 million live births) to 14.6 percent in 2015 (20.5 million).

In poorer countries, inappropriate growth in the womb is the most common cause of low birth weight, the study said. In more developed regions, this is often associated with a premature birth before the 37th week of pregnancy.

The study authors called for worldwide weighing and better care for every baby immediately after birth. Health actions such as education campaigns should address the causes of low birth weight.

The data of 281 million births was evaluated. One of the lowest proportions of low birth weight babies was estimated for Sweden (2.4%). In the industrialized countries, the total share was seven percent, including Germany (6.6%), England (7%) and the USA (8%). South Asia and Sub-Saharan Africa are making the most progress. The proportion of affected newborns fell by 1.4% and 1.1%, respectively, between 2000 and 2015.

Nevertheless, especially due to population growth, the number of low-birthweight children in sub-Saharan Africa has risen from 4.4 to 5 million babies. In South Asia, most babies with low birth weight were born in 2015 (8.8 million).