Publication
2 new life-saving COVID-19 drugs recommended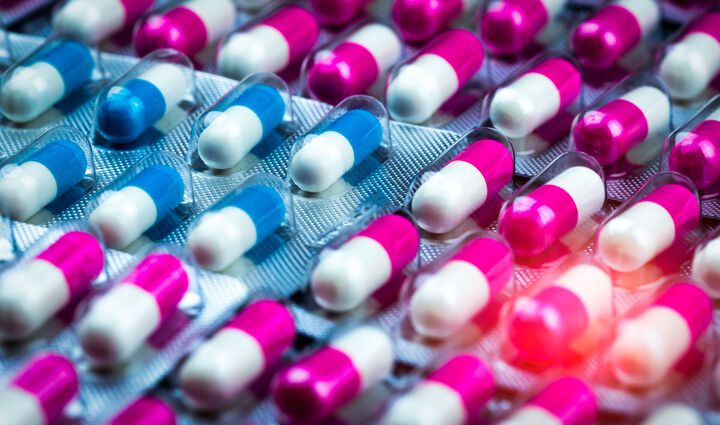 WHO has recommended two new drugs for COVID-19, providing yet more options for treating the disease. The extent to which these medicines will save lives depends on how widely available and affordable they will be.
The first drug, baricitinib, is strongly recommended for patients with severe or critical COVID-19. It is part of a class of drugs called Janus kinase (JAK) inhibitors that suppress the overstimulation of the immune system. WHO recommends that it is given with corticosteroids.
Baricitinib, a Janus-associated kinase (JAK) inhibitor, reduces mortality and may reduce progression to mechanical ventilation in COVID-19 patients, with no increase in serious adverse events.
Baricitinib should be used in moderately ill patients (i.e., requiring supplemental oxygen via nasal prongs) and critically ill hospitalized patients (i.e., requiring oxygen via high-flow nasal cannula, non-invasive ventilation (NIV), invasive mechanical ventilation (IMV) or extracorporeal membrane oxygenation (ECMO)) with COVID-19 who are on recommended doses of dexamethasone (or another dose-equivalent corticosteroid) or who have a contraindication to corticosteroids. Combined use of baricitinib and interleukin-6 (IL-6) inhibitors is not recommended due to a lack of efficacy and safety data. Decisions regarding the use of baricitinib versus an IL-6 inhibitor should be made based on clinical judgement and patient preference regarding availability, side effects and contraindications.
The baricitinib dose should be 4 mg PO or NG (2 x 2 mg tablets) daily for 14 days or until discharge. This should be reduced to 2 mg daily in patients with an eGFR 30-60 mL/min/1.73m2. It should not be used in patients with eGFR <30 mL/min/1.73m2.
How Baricitinib Works
Baricitinib is a small molecule that is already approved by Health Canada for treating rheumatoid arthritis (RA), available in tablet form. Baricitinib works by blocking Janus kinase, one of our body's signaling proteins, which is involved in the inflammatory response to infections such as COVID-19. It may also directly inhibit the virus that causes COVID-19 from entering into our body's cells.
Baricitinib Can Save Lives in COVID-19 Patients with Moderate or Critical Illness
Patients with the most severe cases of COVID-19 develop dangerous inflammation that can worsen their breathing and damage their lungs, heart, kidneys, and other vital organs.
As a COVID-19 treatment, baricitinib should be used in patients with COVID-19 whom doctors determine to be "moderately" to "critically" ill. Patients receiving baricitinib should already be receiving corticosteroids (a class of drugs that also reduce inflammation) and supplemental oxygen. Moderately or critically ill patients may have already received an IL-6 inhibitor (a class of drugs that further reduces the inflammatory response); there have been no studies examining baricitinib in combination with IL-6 inhibitors. Based on their mechanisms of action, combining these agents may result in greater risk of side effects. At this time combined use of baricitinib and IL-6 inhibitors is not recommended. There have been no studies comparing baricitinib and IL-6 inhibitors. Decisions regarding whether to treat with baricitinib or an IL-6 inhibitor should be made by the doctor and patient taking into consideration availability, side effects and contraindications. Baricitinib should not be used in patients who have other bacterial, fungal or viral infections, including tuberculosis, or who have dramatically reduced kidney function.
Read more HERE
Sotrovimab, for treating mild or moderate COVID-19
WHO has also conditionally recommended the use of a monoclonal antibody drug, sotrovimab, for treating mild or moderate COVID-19 in patients who are at high risk of hospitalization. This includes patients who are older, immunocompromised, having underlying conditions like diabetes, hypertension, and obesity, and those unvaccinated.
Sotrovimab is an alternative to casirivimab-imdevimab, a monoclonal antibody cocktail recommended by WHO in September 2021. Studies are ongoing on the effectiveness of monoclonal antibodies against Omicron but early laboratory studies show that sotrovimab retains its activity.