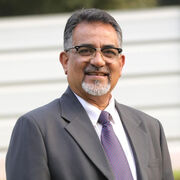 Adopting the Digital Mindset - Part Two

Description
Welcome onboard the Digital Excellence Pharma Academy!
Get access to 40+ webinars and other resources by Indian Pharma and global thought leaders to fully equip Indian Pharma sales and marketing professionals with the knowledge, skills and most importantly the mindset to turn the Covid19 crisis into an opportunity to transform our business model and become equipped with new mindset, knowledge and skills to create meaningful customer engagement and experience.
Live sessions will take place every Friday at 17:00 IST. Every Pharma Professional, registered on CredoWeb, will receive special invitation for every live session and virtual discussion.
A project by CredoWeb and MedicinMan
A Quick Poll: Where Do You See the Greatest Benefit in Digital Adoption?
1. Reach more doctors and retail pharmacies.
9%
2. Overcoming access/time restrictions to field force visits
16%
3. Enhance/reinforce the impact of field force visits
11%
4. Improve customer engagement and experience by matching their content/channel preferences.
48%
5. Digital is a good-to-have add-on to conventional marketing efforts.
16%
The session was an eye opener for future of Pharma marketing, in times of COVID 19, and beyond, circumstances are going to change forever. Pharma Marketing has to change, rather transform, adopt Digital, if not now, then, when? I believe you and your associates are going to ride the industry transformation. The industry stands to gain with your efforts and initiatives.
i have been taking making maximum use of social media from last more than 5 years , it has helped me in many folds . its great initiative .
Fantastic ! Missed the live session. enjoyed 'live recording'. thats the advantage of digital. Glad to know about Credoweb.
its great learning and insightful session. Thank You
The learnings are 1. What skills got us here presently would not get us there in the future. 2. We should stop doing the things that is not effective. 3. Therapy shift is taking place from Illness to Wellness.
Top Learnings 1.Segment the doctors as per their perception to digital medium in future 2. Its important to have the mindset to adapt to digital marketing just having resources and applying for the sake of activities will be useless. 3. Finally need to have a broad vision , its important to discuss with doctors & create a pull in terms of what type of informations or assistance they require in ... See more
Second session was really thought provoking. Especially the doctors digital platform segmentation infographics are helpful.... Would like to learn more about How to segment doctors based on their digi preferences. Thanks for such great platform !!! Anup Sir and team. Really enjoyed it.... Look forward for next sessions
Doctors still require one on one communication. Till the date actual communication is effectively making difference. Doctors want Medical reps to come & engage them
Digital Task Force to Beat the Xerox-Kodak Effect The skill-set required by marketing managers and front-line professionals in the digital era are different. Indian Pharma companies will have to create hybrid employees, who can be designated as the Digital Task Force (DTF). Just as STFs were created to create a better perception and improve engagement with specialist doctors, DTF can rebu... See more
Great sneak peek into the challenging world of pharma marketing of tomorrow. Digital marketing would act as an force multiplier as mentioned by you but it will unfortunately also pare down the field force as management looks to operate within the same budgets if not at lower operating cost. There is also a possibility that some of existing talent from conventional field force could be re-tooled... See more