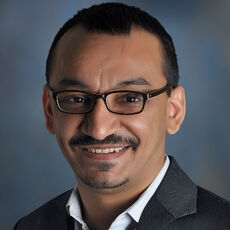 Content Planning for Digital-First Communication to Doctors
Description
We at Digital Excellence Pharma Academy aim to bring crème de la crème speakers, content and insights related to all things digital in the pharmaceutical industry.
Praful Akali, Founder & MD, Medulla Communications, and now part of Digital Excellence Pharma Academy faculty, stands out as one of the best when it comes to pharma brands and their communication.
In this discussion you will find insightful live conversations as well as inspiring presentations brought to you exclusively by Mr. Akali and Digital Excellence Pharma Academy.
Rightly said Praful Sir, the Phygital concept has to be adopted for the next 6months and it is the future for Pharma Marketing.
Prafull sir share your thoughts on how any brand (Small,Big) which has no presence in digital space should start his journey with what thinking brand manager should start his work to develop strategic digital plan for Brand can you please share some actionable pointers? Thank you in advance
Just few words for this ..."Gold Mine" Thank you Anup sir and Credoweb...Great Learning
It's wonderful tool if implemented. We have to come out of conventional Dr,medical Rep meeting model. Great Job Praful. May be next time you can share how signura progressed.
Your comparison between MR & Digital brings lots of clarity and highlights the distinct difference . Very insightful session, Praful.
There is no sign of how to join the discussion on this page. I could only click on Wednesday's recording but where is the live discussion of today?
Very good session, you are absolutely right on the point that missing out now would be like missing the connect once physical meets start.
Sir ,why & how a physician would come to a landing page or micro site of a brand while there is enough material available online otherwise ?
Insightful content. Thanks a lot.
THANKS A TON FOR GIVING ME SCOPE.
Dear Anup Sir, I have shared link of Credoweb India with my 34 pharma professionals contact. Thanks
It is a very interesting conversation. Looking forward to next webinar on Friday !
Very insightful session, with lots of interesting stories you narrated the behind the scene efforts done by the team. Many time we are confused with creativity and dwell a lot for on thinking creative ways for marketing But as explained by you one need to stick to basic marketing I.e put yourself in shoes of customer and then analyse the journey from customer point of view. Awaiting for another interesting session in the coming time...!!
Basics don't change... very profound statement from you, Praful. Partnership between agency and client is yet another important point that you emphasised. Overall very interesting nuggets of practical marketing wisdom based on your experience.