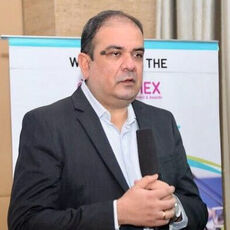 Selling in the New Normal - The Rise of Med Rep 2.0

Thanks Salil & Anup ji. Agree with Salil on importance of providing the digital ecosystem which will be the competitive advantage for any one who provides it. Alibaba Money is a good example. While we are discussing so much about the Med Rep 2.0 or his evolved hybrid version, I am more wondering as to what would be the re-purposed role of the three layers of his managers, ie The Area, Regional & Zonal Managers in the post lock down period ( I wouldn't call it Post Covid , as covid is here to stay). If there isn't going to be relevance of such hierarchy due to new normal such as digital transformations & requirement of social distancing etc, what would the Med Rep 2.0 look forward to as a career progression for himself?
Dear Salil Sir The session was very enlightening & full of relavent information & how Pharma should move ahead. It really an eye opener & definitely Companies should start thinking on same. Sir you discussed about doctors acceptance to digital technology whether telemedicine/email/ Videochat etc & through the market study you showed the increase in acceptance but is the market data covering the tier 2 & tier 3 towns? Please provide insight on this since because there is been discussion regarding launch of telemedicine app but when we speak to our tier 2/tier 3 customer who are the KBLs for the company there is not positive response regarding digital information ,infact they are more inclined to for CRMs.
Very insightful understanding of the Pharma companies' new role in the new normal . I agree that to succeed pharma companies will have to leverage the synergy between traditional and digital. Could I say they have to be in a well-coordinated omnichannel?
As always lots of insight and clarity in Salil Sir's talk. Digital sales organization with consultative selling and solution providers way to go.👍 "The best way to predict the future is to create it" Never been so true especially for Pharma now that we are in midst of digital transformation. Traditionally strength of Pharma had been in staying one step ahead of its customers (HCP) in terms of information access and hence the relevance. However with slow adoption of the digital revolution in true sense, Pharma is loosing on that strength and relevance
Very impactful discussion. It provides many points as food for thought. Such vital discussion help to redesign future of pharma India. Key suggestions Like Hybrid pharma, omnichannel marketing and digital ecosystem Will help in gaining edge. Awaiting for next insightful session...!!
Very Stimulating Curtain Raiser
The entire discussion is thought provoking & busted myth that M.R. would loose jobs in new normal. Takeaways are as follows: (1) Organizations can leverage relationship of MR in new normal to promote relevant content (2) Entire Organization should become customer centric not just Sales & Marketing department (3) Data Mining & Data Analytics department to be created to support MR & line managers to provide solutions in the form of content for HCPs (4) If Banking industry can do it so can pharma industry (5) Competition can come from from other sector of indusrty as well.Better get equipped now. (6) I fully Agree Anupjis opinion. Role of MR has not evolved over the years,in fact it got modified to Sales Man or Sales Girl at the end of the day. (7) CEOs to take initiative to change to create Culture " New Normal" I thank Anup ji & Salil Sir for excellent & enriching experience !
Good thoughts by salil. Hope some of them will be a reality.
Sir thanks for stimulation thoughts. I liked the concept of providing a package to cater HCP needs...
Thank You Sir... if possible please share about online pharmacy business affected AREA wise business & Achivement
Sir what is your model of digital times? If you would like to share
Very insightful discussion. Agree with Salil Sir that power structures are shifting in the branded generic business and pharma needs to look at the big picture of changes happening in the business environment.
Truly enjoyed wonderful conversation Salil and Anup. The New Med Rep 2.0 will need to develop companies to invest in both organisational capabilities and individual Rep's skills to get the full benefit of Selling in the new normal. Brilliant discussion !!
Salil Sir , As you mentioned during the Digital Excellence training , The rise of MR 2.0 is possible only when organization adopt digital Ecosystem . They have to accept the fact that MR 1.0 is not going to add great value to sales or organization much in current times . People at top have to change their mindset and they should come forward to initiate ithe transition of MR 1.0 to MR 2.0 . The MR 2.0 should be Digitally capable , Customer focused , Scientifically inclined , aligned with Medical affairs team , understand market conditions and conduct a scientific dialogue with a diverse set of customers and all of this is not possible if organization is not inclined to adapt and adopt digital mindset . Thank you for sharing your valuable insights . Thank you Anup sir and Credoweb for creating this ongoing learning platform .