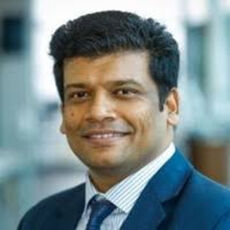 Lessons for Indian Pharma from Case Studies from EU

Description
Virtual Masterclass for Pharma Marketers on Digital Adoption

Case Studies of European pilots covering the minutiae and intricacies from Physician Adoption Ladder to Customer, Content and Channels by Samish Menon Thekkil - Global Market Access Director, Neuroscience at Takeda, based in Cambridge, Massachusetts, U.S.
Yesterday's presentation was inspiring! You can watch the full session below. And stay tuned for tomorrow's Q&A. Don't forget to post questions - our amazing speakers will make sure to address them!
To what extent has Indian Pharma field force returned back to pre #COVID19 levels?
Samish Menon's presentation has reached my heart and made an impact on my mind with highly scientific insights and take-aways of omnichannel pharma marketing, keeping Med Rep well equipped and empowered. Thanks, Anup for these sessions on your channel.
Lot of good insights which Mr. Samish shared what is intresting is how anoop opened the discussion on the important points discussed in the presentation as a recap. which are useful are well highlighted by Anoop . Great webinar attended
Excellent session, great learning
Samish Menon's Pilot study covers all the facets of a brilliant Pharma Brand Strategy, recalibrating the Med Rep. I found the influence of online POEM on offline channels something new. How would Samish differentiate between SoV and SoM?
Stay tuned for tomorrow's session. It promises to be a real eye-opener.