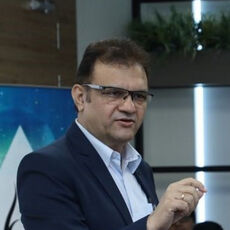 Strategically Managing Customer Relationship: A Better Way

Description
This week's session is on the topic - Strategically Managing Customer Relationship: A Better Way.
Our lector is Deep Bhandari, a pharma veteran and MedicinMan board member.
Here's what Deep Bhandari has to say:
About one third of Business leaders, I have discussed, expressed growing dissatisfaction with their Customer Relationship Management system (CRM), often due to various reasons including, slow adaptation by the sales force, data challenges, technology limitation etc.
The better way to creating real impact with CRM starts when the leaders change their mindset. If business leaders want to improve customer relationships, they must focus strategically on their customers not technology.
Video
Dear participants, Stay tuned for a LIVE Q&A today at 5 pm. Deep Bhandari and Anup Soans will address the questions raised so far and you will be able to ask away in real-time in our discussion board.
Does your Customer Relationship Management system (CRM) help to grow Business and Customer Loyalty?
See all comments...
Thanks Mr.Anup for arranging such an informative session. Thanks Mr.Deep for many insightful views. It was nice to understand many different perspectives of new normal. As a pharma marketing professionals we need to change our mindset completely in order to survive in changing enviornment. As rightly mentioned by you it is must that we should be or our reps should be strong in scientific communincation as well as should provide some value addition in HCPs day to day life. MR is no longer has one job of generating Rxs. Thanks once again for the insightful session.
Very useful session, specially the customer loyalty part was quit insightful,thank you.
Great insights Deep! Though I have moved from marketing to Training now, very useful points I have got from your answers, which our marketing team can also benefit from. Keep sharing your knowledge.
Tracking through GPS is disabled in Veeva CRM and it is told to the sales force also. But because of the absence of digital mindset, sales force many times doesn't open the media in the call and may do the call using the LBLs only. When questioned by the accompanying Product Manager, he will quietly answer that this doctor doesn't give time and I will report the call in CRM later.
Though because of technical issues missed the live, could watch the recording! Superb is the only which befits this webinar
Thanks, Sir for the Great Inside of the CRM System. Over the Year the CRM System has been used and Explained as Transactional in the Industry this will help a lot to the New Generation of Leadership to Understand the What the CRM means?
Deep, excellent and very relevant approach to CRM, more so when it's mostly abused or misused, getting stuck at the transactional level only. Very thought provoking and in the current challenging context, companies should look at the whole value chain seriously. Thank you and well done.
True. It is Time to build loyal customer, which is sustainable business. otherwise transectional business vanish if investment is not as per customer satisfaction or competition gives better offer.
Concept of Net promoter score in customer loyalty was a great learning. Thanks a lot for this wonderful session.
It was indeed interesting session. I had a doubt that which AI tools could we use to map Customers loyalty and categorise them based on their loyalty and their digital preferences...
Very informative and learning session. CRM is key for mapping your journey. This help in KOL engagement plan as well. We need to adopt Attitudinal loyalty and customer dialogue programme
An extremely well thought of inputs! Thank you so much
Nice Session ! able to know New concept about customer loyalty, hope there will be part 2 Session to know how to take it further and understand brand loyalty.. Thank You for taking efforts and exposing us to this concept.