Publication
Marketing @ Covid-19 - Overcoming all odds, RPG Life Sciences delivered Azathioprine to Patients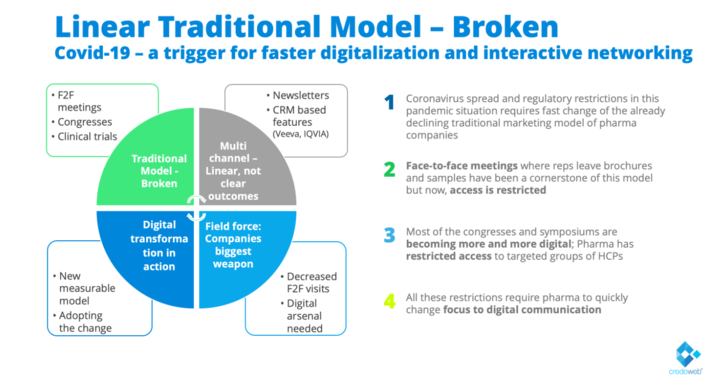 How should healthcare business leaders (pharma, devices, diagnostics, disposables and other related healthcare service providers to doctors and hospitals) respond to the challenges created by the Covid-19 pandemic?
Covid-19 pandemic has created a two-fold challenge for medical doctors and healthcare workers.
On one hand, doctors who are in the forefront of treating Covid-19 patients are overwhelmed by the sheer complexity of the new disease and have very little by way of therapeutics to deal with Covid-19 pandemic.
On the other hand, many doctors and hospitals either have no patients to care for or are grappling with the fear of contracting Covid-19 from the few patients that they do see and treat. Many are switching over to digital tools to talk to their patients – but that model is yet to evolve into a viable alternative.
Before healthcare business leaders plunge into any activity (as have some with a plethora of ill-thought webinars) for their humongous sales force, they need to take time to understand the challenges faced by doctors and hospitals. Their first concern should be to make medicines available to patients without any disruptions, especially to elderly, chronic and high-risk patients like those on cancer chemotherapy and organ transplant patients.
Some like Yugal Sikri, Managing Director, RPG Life Sciences have already demonstrated their concern and have taken decisions with alacrity to bring life-saving medication, Azathioprine to patients in India.
This lead by RPG Life Sciences should spur more healthcare business leaders to form task-forces co-ordinated by their sales force to make this the opportune moment to become patient-centric as well as digital savvy to deliver care to patients keeping the treating doctor/hospital in the loop.
See other publications by this author