Publication
Launching New Drugs in the Season of Covid-19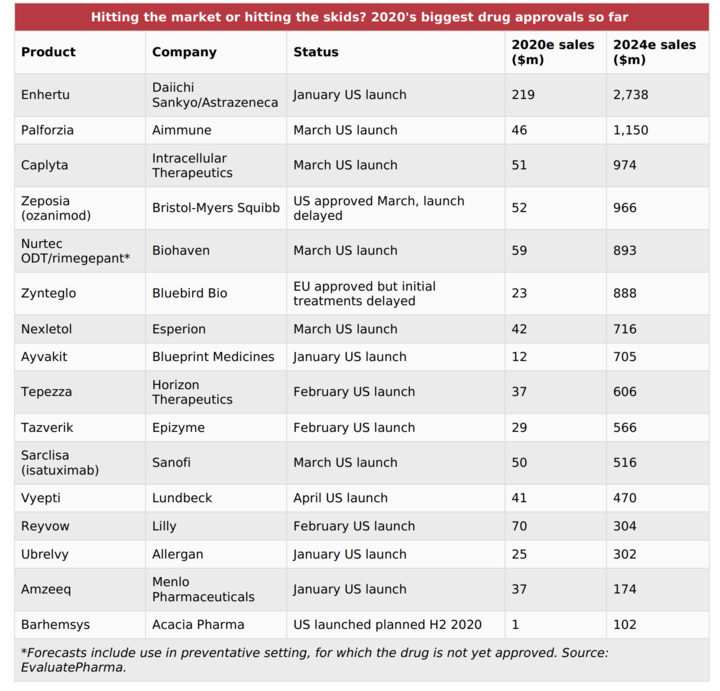 Launch phase is a challenging time for drug developers, so consider the likes of Biohaven, Esperion and, most recently, Urogen, as they brave locked-down markets.
Corporate strategy

Urogen won its first US approval this week, for a treatment for a rare form of urothelial cancer, but executives could be forgiven for feeling pangs of regret at the timing. The small developer faces making its debut in an incredibly tough market, largely locked down by the coronavirus pandemic.
Urogen is preparing for a "virtual launch" and insists that this can still be carried out successfully: Jelmyto will arrive on June 1. The company is certainly not alone in braving uncertain territories, and Evaluate Vantage has identified 16 products launched in the past couple of months that the sellside believes hold significant revenue potential – sales that are now at risk.
None will escape disruption, though the pandemic will hurt some launches more than others. Jelmyto, for example, treats low-grade upper tract urothelial cancer, an orphan disease that afflicts only 6,000-7,000 patients a year, so a targeted marketing campaign to specialists that Urogen no doubt already has in its sights could probably still have an impact.
For details: Covid-19 adds a new danger to drug launches