Publication
Create your content hub – reuse pharma content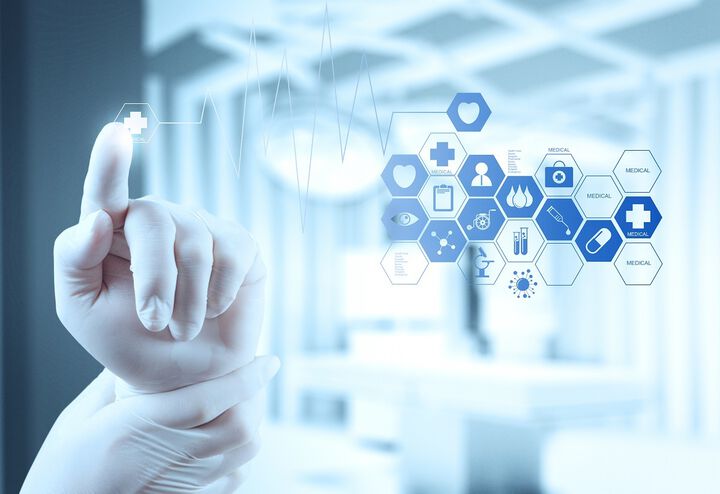 How do you repurpose content in a way that effectively attracts new prospects or engages new markets? What content should you use and how should you change it? How to create modular content model? The answers to these questions lie in knowing when to repurpose and when to revamp content.
Your content - your intellectual property
We in CredoWeb can help you create your own content hub in our platform that you can re-use multiple times thus saving time and money. All uploaded or published content by you such as videos, graphics and articles remain your intellectual property.
Maximizes Time and Effort
When you repurpose your content, you can yield more output with the same amount of input, while maintaining quality. This saves you time so that you can work on new marketing ideas and attend to other aspects of your business.
Revamp content from Webinars
You've successfully completed a webinar or virtual conference. Don't waste all that great content you developed. Transcribe your speech and develop it into promotional content for different set of people.
Here are 2 formats in CredoWeb you can re-use content in:
Virtual Symposium
This new interactive format combines the most essential features of a webinar and the digital scientific discussion.

Starts with a live scientific session/webinar and may continue as a written discussion on the event's page. New doctors' registrations after the webinar are also possible.
You can re-use and adapt all the content – videos, texts, graphics - in the virtual symposium for a similar activity with another target group of participants.
Main characteristics of the format:
Possibility for regional, national and even international meetings for scientific exchange or any kind of promotional activities in a safe and secret digital environment with renowned speakers;
No limitation to the number of participants;
Any pre-read materials can be uploaded before the webinar;
Recording of the live session;
On-demand video of the live session uploaded in the event's page for the project's duration;
Possibility for blocks/ sub-topics with different moderators for streaming participants from different specialties;
Virtual stand with the pharma company's products. Possibility for text and video presentation of each of the products.
E-learning courses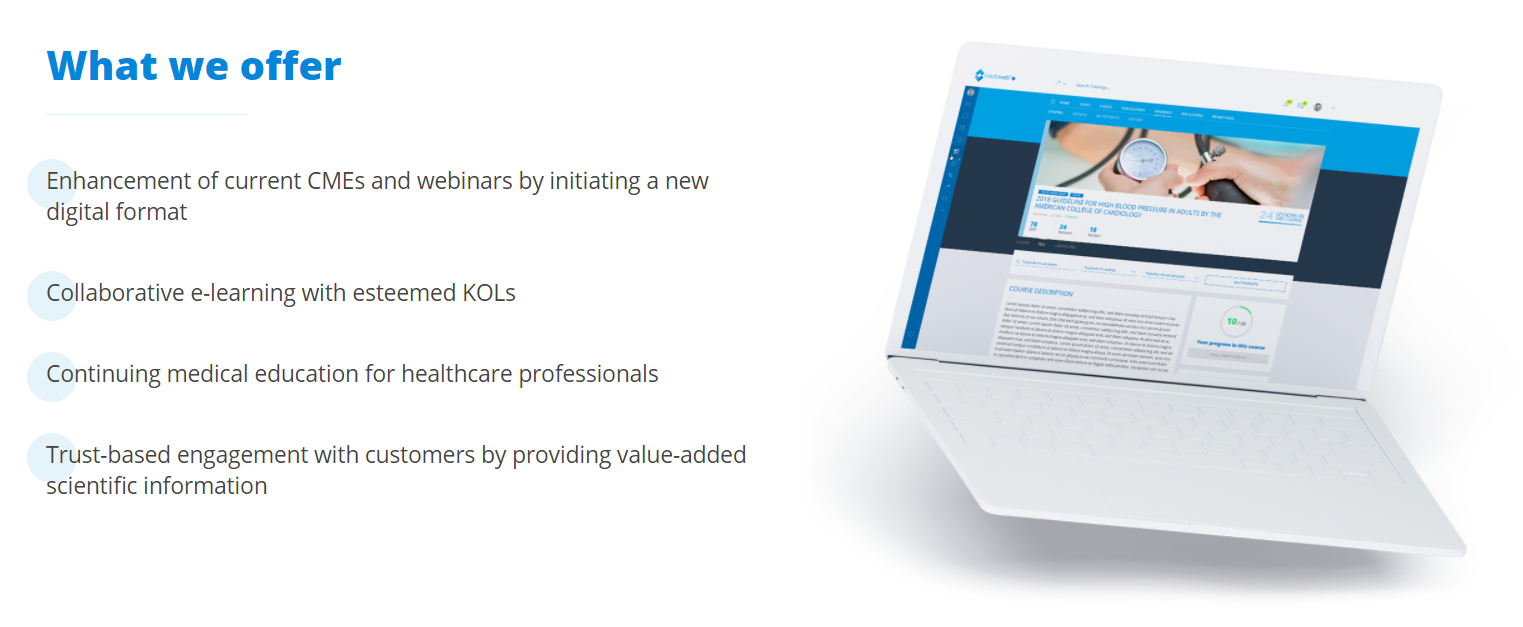 You can re-use the content of the e-learning courses multiple times for different target groups.
Main characteristics of the format:
Option for multiple courses upload
Branding of the e-learning
Multiple lecturers
Progress bar and education catalogue (per topic, per course)
Test after each course or/and at the end of the whole e-learning
Uploading media/ file sharing: Videos, images and surveys (multiple items are allowed)
Video production and post production
Online invitations to target groups
Custom notifications and reminders to promote e-learning lessons
Branded certificate for the HCPs completing the course automatically attached in their profiles
Personalized dashboard statistics in CredoWeb BI tool
CONTACT US:
Sujas Shah, Email: sujas.shah@credoweb.in, Phone: +91 9687139970