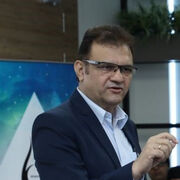 What is Learning Agility and why it is important more now than ever?

Description
What do you do when you don't know what to do?
To be good at your job requires specific knowledge, skills and technical know-how. What separates high potential (Hi-Pots) from an average is the ability to adjust, adapt, respond and be resourceful in the face of challenge like COVID -19.
How to grow fast, take on responsibilities and make an impact - please, vote in our poll.
For leaders struggling or losing their job in your organisation, which factor is most common?
Loss of sponsorship or support
11%
Not perceived as strategic
16%
Doubtful Ethics and integrity
21%
Failure to deliver consistent results
5%
Interpersonal Skills and Cultural fit
32%
Resistance to organisational and personal change
16%
Watch the highlights from Wednesday Live Q&A Session with Deep Bhandari and Anup Soans in the video below
I am grateful, blessed and fortunate that I am able to listen to these speakers arranged by Credoweb, Mr Anup Soans, Mr Deep Bhandari, Mr Salil Kalyanpur, and all of them truly great insights I wish many people in the industry listen to these great speakers. Thank you so much, everyone, who came together this event.
Great deliberation & I am completely agree with you in this current VUCA & negatively charge atmosphere .Having said that ,WE tried for my team to engage periodically via web ex , skype call -Both Product & Managerial training for different Level of Knowledge sharing Objective for different level of Layers .So far so good & looking to Learn More from ... See more
One of the best presentation with lot of insights to the middle management about survival. If applied and followed it's easy sailing to all those people. Thank you Deep Bhandari sir
Fantastic lecture Deep Sir, on "what to do when you don't know"...I could relate a lot as we follow similar tools or processes for our development plan in pdp (70:20:10) and also the concept on Learning agility of hi pot employees....thanks for taking the efforts to explain...much appreciated.
Very powerful & thought provoking presentation Mr Deep Bhandari.Its need of the hour.
Deep Sir, the knowledge capsule was simply great and educative. Thanks anand
Burning issue. Thanks for taking up this for pharma professionals. With Mr Bhandari's level of understanding the suggestions are going to be the solution (way forward) to the problem.
It's really a useful discussion.What i feel is a speed of actions in change mindset of leadership team which in turn cacade to FF are extremely crucial.As this is uncanny situation for industry and need to catch up with course correction rapidly.Key factor is adaptability at all levels and bring bring about the strategies to meet the challenge now and post covid.Huge FF are in state of confusio... See more
Great discussion and summarization on very important topics that indeed is keeping all stake holders in pharma up in night . Thanks a lot Deep Sir and Mr Anup
I strongly recommend Pharma Sales and Marketing professionals to tune in to Digital Pharma Excellence Academy at Credoweb channel on Wednesdays and Fridays at 5 PM. Thanks to Deep Bhandari for sharing Late Sumantra Ghosal's concept of 'smell of the place'. I feel tempted to add that Ghosal refers to companies who create Stretch instead of Constraints; Discipline instead of Compliance; Trust in... See more
When we are talking about the broken chain between Doctor- patient and pharma to doctor due to COVID 19 situation, which has forced the traditional process to digital transformation, I feel if pharma companies can build the bridge >> doctor and patient connect, this will build the whole structure in new normal and business is bound to follow. May be, 1.Digital interactions- remote or tele cou... See more
For me Deep's message in brief sounds like this: "The world around us is changing. The pharmaceutical industry has to change as well or otherwise "will be changed." This should keep many more people awake at night, than evidently is the case. :)