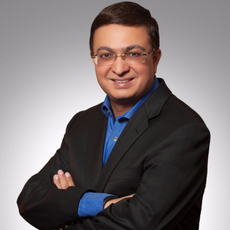 Launching New Products via Digital/Phygital - Challenges and Opportunities

Description
Great Opportunity to Learn from Sanjiv Navangul - A Maverick and Unorthodox Marketer with Deep Insights into patient-centric approaches based on his experience.
Two Case Studies of New Product Launches - A Rare Treat for Indian Pharma Marketing Professionals.
Wednesday's session available here:
Fantastic learning and great Insights
Dear Sanjiv Sir . The sessions was very Insightful. Truly for new product launch as well as for long term strategy building new stakeholders & focusing on improving the service to patients is the key. Definitely the two session were best.
Nice descriptions and dialogues on every questions raised by Anupsir.Huge learning...
Excellent elaboration Sanjivsir on quick adaptability of technological transformation to suit present business enviornment...
The concept of stakeholder mapping other than mapping the journey of the patient and physician is remarkable. The experiences of tackling Hepatitis-C in Punjab and the certified training of the Marketing team at Vellore for antifungal treatment are great learnings from this talk shared by Sanjiv Navangul. As a CEO his leadership style is admirable. His building an atmosphere to encourage, help his people in the right path, and letting Product Managers experiment with their ideas, especially during launches, are commendable. It was music to my ears when Sanjiv referred to Theodore Levitt's paper titled Marketing Myopia which was published in HBR way back in 1960 (not 1970). The article exhorted CEOs to re-examine their corporate vision,and redifine their markets in terms of wider perspective.It was successful and still is, because it is essentially practical and pragmatic.
Wonderful Session ,Thanks
Excellent sessions by Sanjiv Navangul. I should say that these 2 sessions were the best sessions attended by me in the recent past. Manoj B Nambiar
Meaningful Insights by Mr Sanjiv. Creating an ecosystem to serve the patient is the key. Looking forward to more such insightful sessions/webinars. A big thanks to Mr Sanjiv, Mr Anup and Credo. Best wishes.
Excellent practical outcome based inputs ...most impt turning point to creat patient centric eco system.eight point charter is great.
Great insights . Change certainly starts with Self . Let us change and adopt New Normal . Let us adopt Digital . Thank you Sanjiv Sir and Anup Sir . Thank you Credoweb 🙏🙏
Conservative approach still prevailing in selling Medical Devices from customer end.