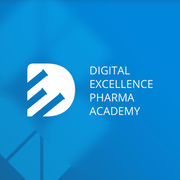 Culture - A Roadblock or Catalyst for Digital Transformation?

Description
Culture - A Roadblock or Catalyst for Digital Transformation? The Leadership Challenge for Indian Pharma
Research shows that culture is the number one barrier to digital transformation. Hence, leaders must work on building a culture that fosters experimentation and learning agility to bring about digital transformation of their businesses.
While culture eats strategy for breakfast, innovation for lunch, and digital transformation for dinner, a positive digital culture looks at ways to create space - physical and virtual for thinking, reflection and developing creative approaches, that is necessary for digital transformation.
Work cultures that have grown up over decades can be complex, slow moving and complacent. Leaders need to intentionally reshape the organizational culture to energize people for work in the digital age.
It is critical for leaders to tune the work culture to nurture, anticipate and propel people, and the business, forward.
What truly drives a culture of digital transformation requires something less tangible than software, artificial intelligence or other innovative technologies. I believe it revolves around a shared, customer-centric mindset that permeates from its leadership, a flexible organization that embraces change and a willingness to take carefully controlled risks.